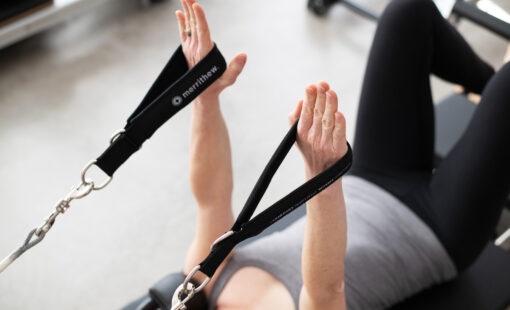 Our group class offerings are unlike any other studio in Halifax. We are the only fully equipped studio offering both Contemporary Pilates and Classical Pilates mat and reformer classes, we also offer bounce, Pilates tower, reformer jump board cardio classes, and private sessions on all Pilates apparatus.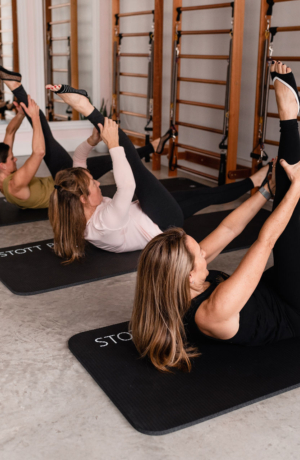 Pilates / LIIT
Classical Mat Pilates
Following the classical Pilates series of 34 fundamental exercises designed by Joe himself. This athletic series gives so much, but mostly gives students an opportunity to study their advancements in strength, flexibility, concentration, and connection to themselves through repeated patterns. Beginners who would like to practice the classical series would benefit from a few private sessions.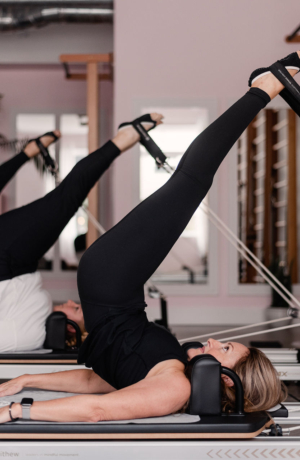 Reformer / Strength
Classical Reformer
This sequence of reformer exercises is done in order as Joe intended. This series will leave you feeling longer, lifted, and revitalized! Beginners who would like to practice the classical series would benefit from a few private sessions in order to familiarize themselves with the apparatus.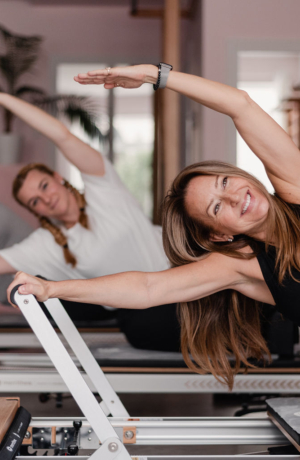 Reformer / Strength
Contemporary Reformer
Tone, sculpt, strengthen, and mobilize. Contemporary style reformer sequences designed by us while we embody classical Pilates values and form. We've incorporated the magic circle and other small props in order to challenge your deep core muscles, strengthen your spine, and increase all-over mobility. All levels welcome.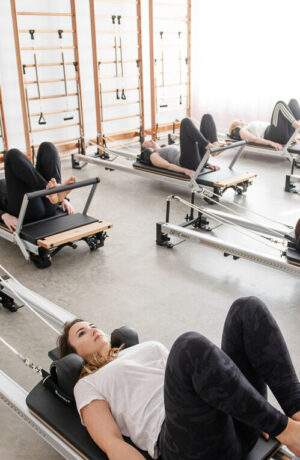 Reformer / Jumpboard / HILIIT / Cardio
Jumpboard Reformer
Cardio, strength, coordination, and increase metabolism. The jump board is a thick, padded platform added to the end of the reformer that provides a surface for biomechanically sound foot placement. You will be surprised how much fun it is to jump while laying down! All levels welcome.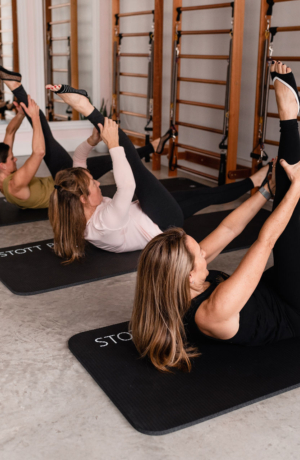 Pilates / LIIT
Pilates Mat Prop-aholics
Love props? We go you! This contemporary Pilates mat class uses the arc barrel and other small props to increase challenge and build better connections to each exercise. Be ready to burn your core!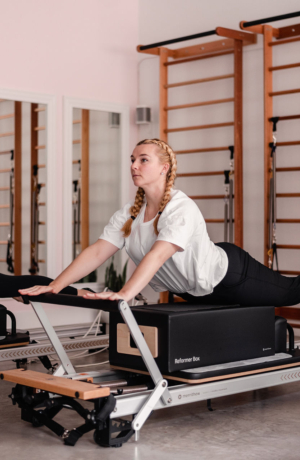 Reformer / Bounce / HILIIT / Cardio
Reformer Bounce
Strength, cardio, detox, and myofascial release, Feel the burn in this HILIIT (High-Intensity Low Impact Interval) series as you move from reformer strength moves to trampoline and back again. All levels are welcome.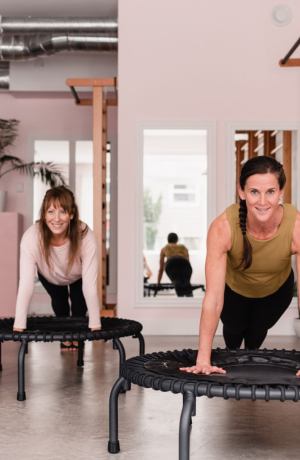 Bounce / Tower / LIIT / Strength / Cardio
Tower Bounce
This class is LIIT! Add cardio to your super strengthening Tower Pilates class! This class covers all the bases with resistance training and bounce cardio as you move from trampoline to tower.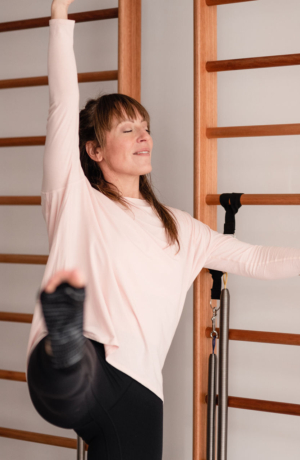 Barre / HILIIT / Strength / Cardio
TPBHFX Barre
Fall in love with this unique, high-energy, ballet-inspired class. No dance experience required TPBHFX Barre is a fun-filled, full-body workout designed for all fitness levels to tighten, strengthen and tone your body from head to toe. All levels welcome.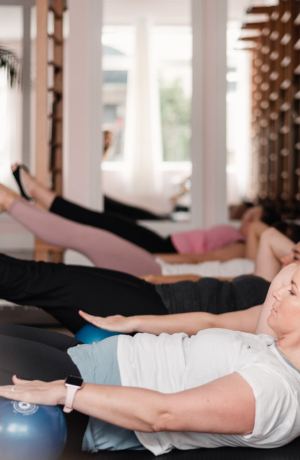 Pilates / LIIT
TPBHFX Pilates Mat
This class involves contemporary style mat work is perfect embodying principles of Joseph Pilates work with the addition of props add creativity and evolved bio mechanics. Slow and controlled movements give you time to understand the essence of each exercise as well as execute each exercise with precision, intention, efficiency, and maximum challenge. Accessible for beginners and always a challenge for frequent Pilates practitioners.