We really love to learn and share our knowledge and expertise. We hold regular teacher training specific to the Pilates Barre method of Barre, Bounce, Tower, and more. See our all of our Teacher Training offerings.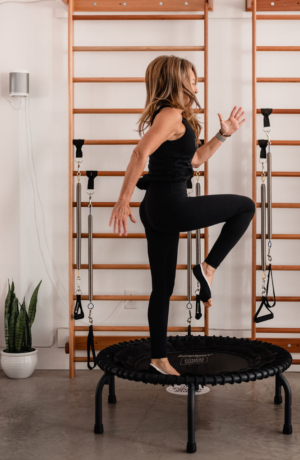 Bounce
Bounce Teacher Training
Join Kelly and Katie for this 8 hour training that will give you all of the tools needed to teach amazing bounce and rebounding classes with confidence. The best of both worlds, the TPBHFX Bounce teacher training is designed to teach you the healing, detoxifying, fascial focused side of bounce as well as the kick ass strength and cardio side of bounce.
More information on dates and pricing to come.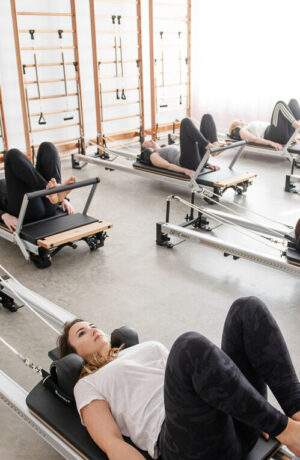 Barre
Barre Teacher Training
Created by Erika Ferguson, the most unique, fun and functional barre class available. A mixture of dance, Pilates and yoga, this method works the body from head to toe targeting all muscle groups with a cardiovascular component. Join Erika for this 16hr barre training that will qualify you to teach barre classes.